With the Richmond Kickers season getting ready to start, we wanted to take some time and talk with the man in charge Darren Sawatzky. Darren lays out what are some of the goals and expectations ahead of this team and how they will attempt to achieve them and more!
1. We are officially two months out from the season kicking off. How are you looking to retool the team to stay at the top of the table this season?
D.S.- "This offseason has been like no other for a lot of reasons, but we have worked incredibly hard to put together a team that our community in Richmond can be proud of. We want to build on what we have done well over the past three years to instill a culture of winning, but at the same time, we want to evolve our model to play the best brand of football for our fans. We have brought in people to help with that goal and we will continue to work hard in this process. We want players to be champions every day with our process, if we can accomplish that, championships will keep coming."
2. The team has seen some notable players pursue new opportunities this off-season. When recruiting to bring in new players, what goes into your staff's thought process on filling those gaps in and around the starting XI?
D.S.- "It is exciting when you have three MLS clubs come calling for players that have developed here. These young players wanted to pursue the highest level of the game and we support that for both our players and our staff. If an opportunity comes for someone to take their game or work to the next level, we will work to help them. We are proud of this process, and we know these Kickers will represent well and be forever RED. To have the business side of this process start to reward the club is also a huge benefit and this is something we are working to grow in the future.
We had a couple of players move on to other clubs in our league and we wish them all the best in their endeavors, but we will support them before and after the games, they play against the Kickers! *wink wink*"
3. You talked before about how you want to bring in and develop talent here in Richmond. Seeing players such as Ethan Bryant go to Sporting KC II, how proud do you feel about young players coming here and earning moves to the next level?
"We have committed to helping players from the area within the pro team here. Simon Fitch had a great first year as a pro and he is back! We signed Damian Gallegos and Ty Johnson and we played them in pro games before each went on to their respective universities, and we have given many players the opportunity to train here in their development process. We brought an academy player in Otavio Zerbini last year from South Africa, and another in Eli Mumford from North Carolina. We will continue to do this and work with local and national youth partners to identify and develop players that can represent the community on our pro team. We have a couple more exciting announcements to make in this department soon. In the end, we want young players to come develop their game, or rekindle their fire, then move on to the next levels of the game after entertaining the fans here in Richmond. There is no singular pathway so we will work to keep giving kids chances and help them move up. We are proud of Ethan and the other two that jumped up this year, and we will work to have more stories like this in the future."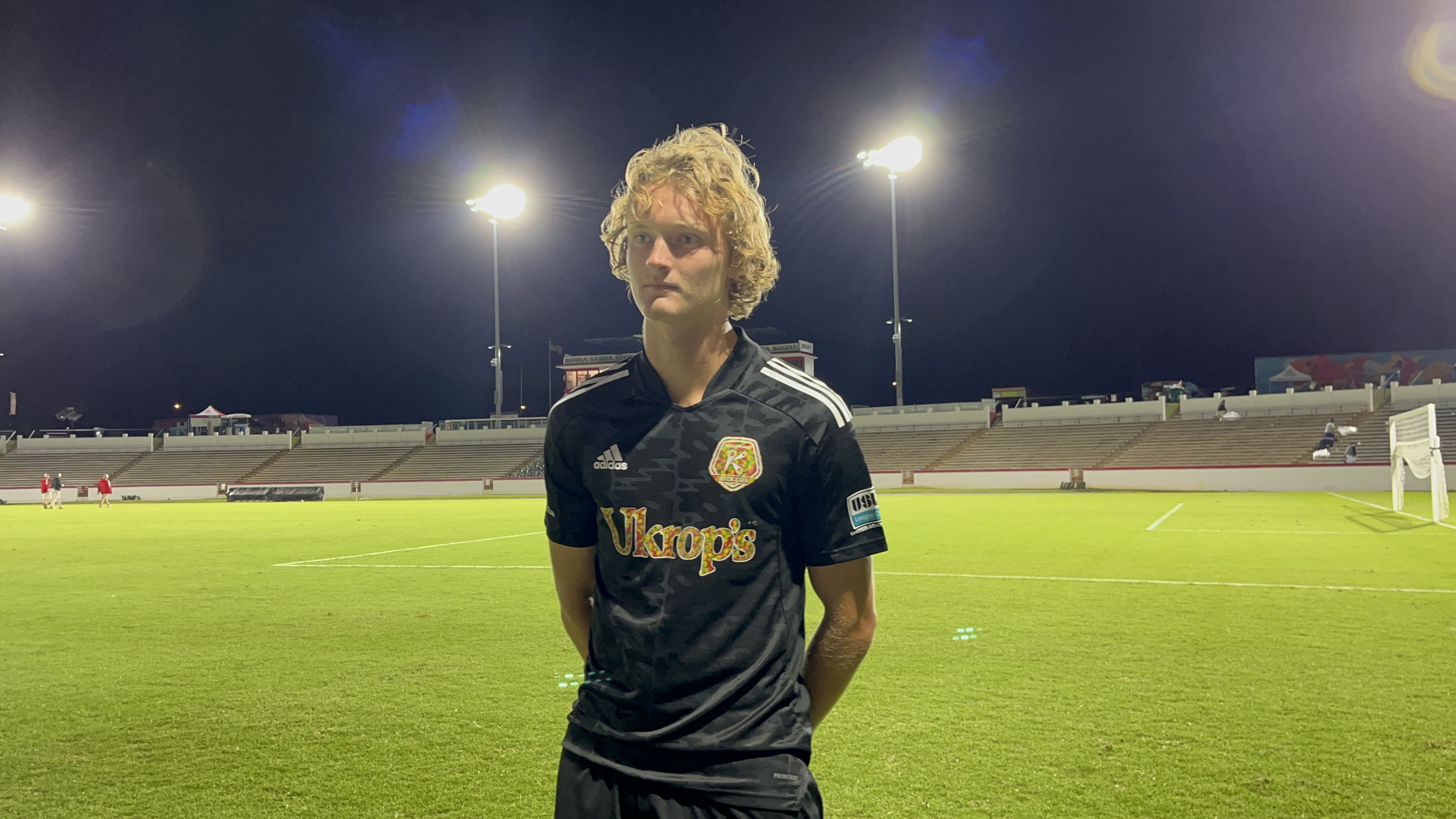 4. Last year was a successful season not only for yourself as you won coach of the year but for the team as a whole by winning the regular season title. Although, it didn't end the way we wanted it to, what lessons as a whole are you taking from last year and using to build for this year?
D.S.- "To win the USL League One Players Shield in 2022 was a great accomplishment because maintaining a level in this league that allows you to win the table over 11 months is very difficult. This league has parity. We are proud of that accomplishment but we want more. We are not here to be involved in the discussion, we want to be the discussion. So, we need to maintain and enhance the culture that helped us with the consistency we had last year, but we need to grow on the field as well. We evaluated how we got to where we did and what we will need to do to go beyond that. We are ready to start preseason and put the work in to get there."
5. We have seen multiple players sign long-term deals to stay at the club, how are you looking to use the base of these signings to further grow and develop the club?
D.S.- "The game in the United States is changing as we throttle down the road to the 2026 World Cup. The players have more opportunities and so do the clubs. We are the longest-continuously running pro team in the United States. We respect that and we want to grow the club to reflect that we have been there, we have fought through all the incarnations of the game in the US, and we are working toward helping define the game in the US for the future. Having the players that define the brand of our club sign on for the long term helps, but we have to challenge ourselves, staff and players alike, to chase the absolute potential of both our club and the product we put on the field. Our goal is to be the best version of ourselves each day, month, and year. To maintain a winning culture that delivers for the community is our goal. This process starts on the field again soon, and we couldn't be more ready.
Thank you for your support Richmond! See you all very soon."